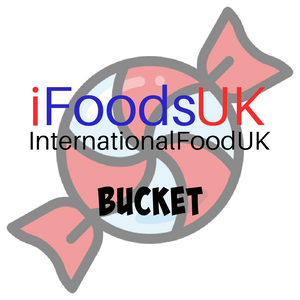 Create your own mix of sweets with our brand new iFoodsUK Custom Pick N' Mix Bucket!
MAX 15 SWEETS PER BUCKET (you may order less sweets and we will make up the weight)
IF YOU SELECT MORE THAN THE OPTION LIMITS ABOVE PER BUCKET WE WILL CHOOSE THE FIRST SWEETS SELECTED.
Our custom pick n mix is designed for you to select as many or as little sweets in your mix as you like, for example if you would like a bucket of one sweet/chocolate please choose the one product required. 
NOT SUITABLE FOR PEOPLE WITH ALLERGIES
If we are out of stock of a particular sweet/chocolate we will fill your mix up with more of the other products in your order.
Please note we will add 100g of every sweet if you choose 15 sweets, we will aim for 1.5kg in weight but you are paying for a full bucket of sweets. 
Unfortunately due to the weight and size of the marshmallows & icy cups we have removed these as an option for the custom buckets. 



No refunds on custom pick n' mix if your order has already been prepared!