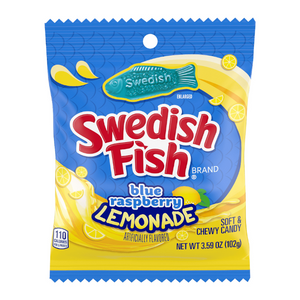 Swedish Fish Blue Raspberry Lemonade is your favourite fish shaped candy in an entirely new, mouth-watering flavour.
This soft and chewy candy has a delicious and refreshing Blue Raspberry flavour with a hint of tangy Lemonade, sure to bring back nostalgic memories.
Enjoy at home with friends or on the go, whenever you need to satisfy a sweet craving.